Nepal is a rich depository of flora and fauna and natural biodiversity. In fact Nepal is one of the worldwide ecological hotspots recognized by UNESCO. There are over 20 protected areas in Nepal which covers a counterpart of 20% of the land of the country. All these sheltered and protected areas are opened for eco tourism.
Popular Chitwan National Park, Bardia National Park alongside with 11 other national parks in Nepal are prosperous in different kind of flora and wildlife, birds, such as the sporadic great one horned rhinoceros, several variety of deer, bear, leopard, dolphin, crocodile, diverse birds, tiger etc. living in the park in their natural habitat. These parks are very widespread for elephant safari, furrow canoeing, nature walk, bird watching, jungle excursion and visit to the village of local tribes called Tharu. Jungle safari is a famous activity in numerous national parks in Nepal. Chitwan National Park is conceivably the most popular national park in Nepal for wildlife safari.
---
Chitwan National Park: Situated in the central Terai lowlands and Bardia National Park in the Western Terai which provides some of the best wildlife and nature screening places in Asia. Exploring the park on the elephant back, jeep and boat and choices of Jungle Lodges, Tented Camps or Guest Houses from where you can explore the Himalayan parks and its wildlife makes the activity even more exciting and exhilarating. Situated in forest setting in an area rich in the diverse ecology of this park, this exceptional wildlife resort presents the seamless jungle experience. The original tented campsite and the newly constructed jungle resort in the area highly much-admired for animal sighting is the attraction of this resort. The area enveloped is an island in the River Narayani, home to the two types of crocodiles found in Nepal and hundreds of migratory birds.
---
Bardia National Park: Located in western Terai of Nepal is one of biggest undisturbed parks in the region. The park is the habitat of many endangered animals, reptiles and birds - including the indefinable Tiger. Over the years Bardia has also been a virtuous place for tiger viewing - a rare event anywhere. Recently sightings of a group of wild elephants have further improved the wildlife experience potential in this beautiful and unspoiled sanctuary.
---
The Kosi Tapu and the Kosi Barrage: Situated in Eastern Nepal provides one of the best places in Nepal to view drifting waterfall, waders and shoreline birds during the winter months. Many species which is not recorded elsewhere in the region have been perceived here. Huge flock of birds assemble here in January and February before they migrate north when the warm weather begins.
Programs
---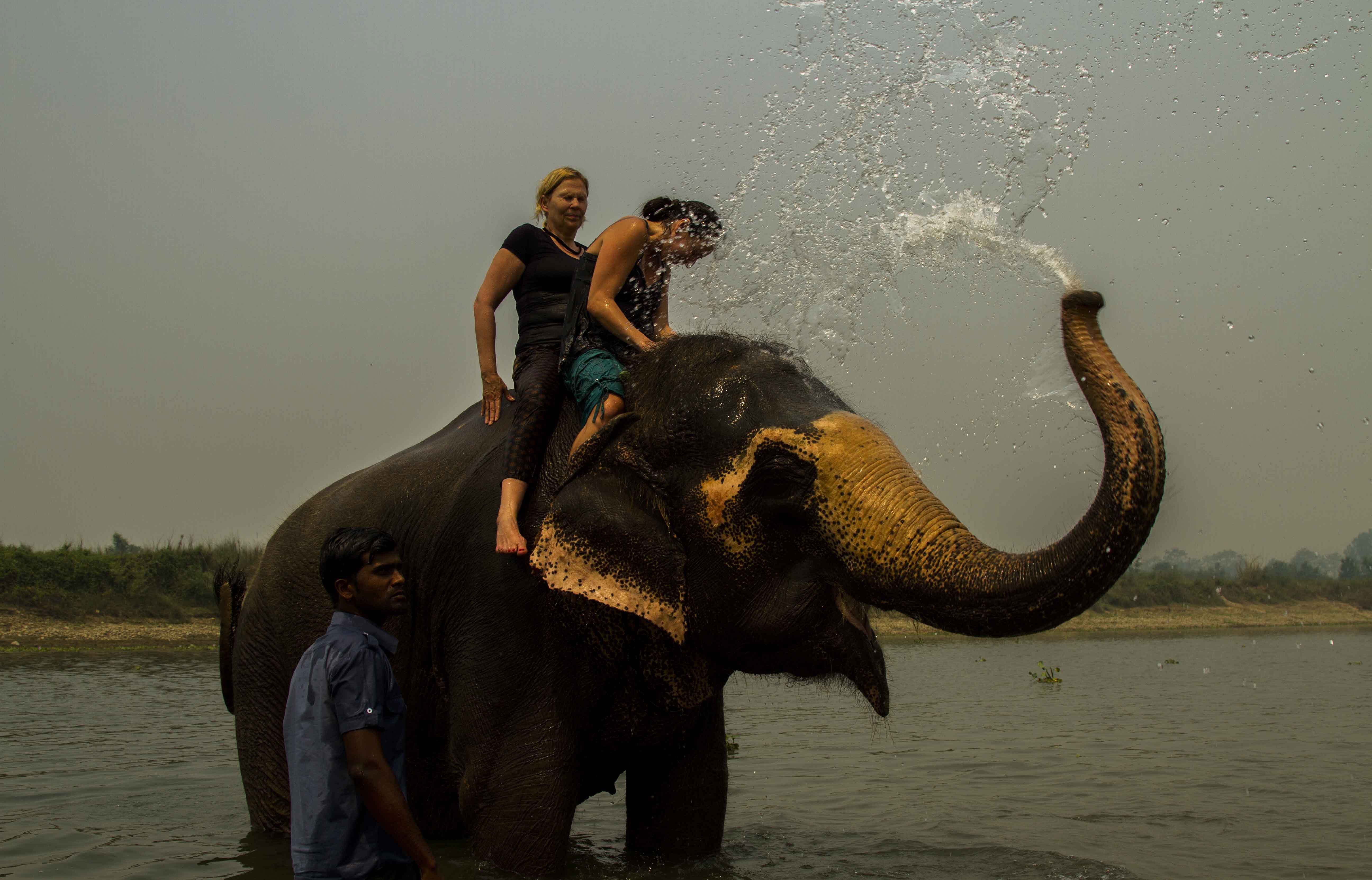 Nepal Wildlife and Culture Tour